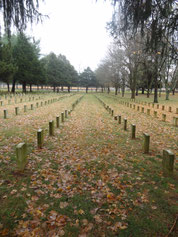 It's not the easiest of times to be an American Civil War novelist. The subject has become heavily politicised and the simple equation for many readers, both in the US and the UK, is 'Civil war = Bad. Avoid.' Their internet attention moves swiftly to the next thumbnail cover. It's a matter of some despair for those interested in the history. Approaching four-hundred-thousand Union soldiers died defeating the Confederacy. Their reasons for fighting were many: poverty, to preserve the Union, adventure. But a great number signed on and gave their lives to end slavery. 
Monuments to those same Union men, even those dedicated to famed black Union troops, have recently been defaced. I'd like to think that the majority of protesters would know the difference between Union and Confederate, but it shows the extent to which the present will always dominate the past. And so it should. The present is more important than the past, but the past needs to inform the present, and it has its own value.
It's a rare thing for so many men to take up arms for the good of others. I wish the present narrative attended to that for the sake of those men and, selfishly, for my novels. I wish that the Union victory was celebrated as the defeat of slavery. Alas the world and the history are more complex. Slavery may have ended in America in 1865, but freedom and equality were conceded only grudgingly after the war, and have been ever since.
With my largely Union heroes, I could claim to be on the right side of the line, but it would be wrong to portray the motivations as that clean cut. Not all Union men were good, not all Rebels were bad. Many southern soldiers were dirt poor and conscripted. The folk history of their experience is one of extreme hardship and loss with few, if any, choices.
So as well as my fictional protagonists, Shire and Clara, my most recent novel, The Copper Road, portrays a zealot abolitionist, goading his own men to a sacrificial death; a Rebel prisoner who's escaped in the north and is struggling with his will to fight on; and freed slaves in Tennessee, some wanting to venture out into their newly arrived liberty, others with a vested interest in the old status quo and rightly wary of what freedom might really mean.
If I were setting out on writing my first novel right now, I doubt very much that I would choose the American Civil War as my period, despite its endless fascination for me. It's too obviously toxic. Perhaps it's a good thing then that novels are so long in their gestation and their creation. Otherwise the books we read would entirely be a reflection of now, and not then.
The Copper Road – https://www.amazon.co.uk/dp/B08BSQCZFJ
Whirligig - https://www.amazon.co.uk/dp/B08BS4RCDH